Frequently Asked Questions
Because of the vast range of circumstances we have to take in to account (travel, dates, size of venue, PA requirements etc…) we do not have a fixed price. However, our prices do start from as little as £800. Please get in touch using the 'Contact' option on the navigation bar and we will give you an accurate quote within 2 hours
How Many Are In The Band?
There are four of us in the band. Bass, Guitar and Drums and three of us sing.
How Long Does Set Up Take?
About 45-50 minutes at a normal venue assuming there's straight forward access.
Can We Pick The Set List?
In a word, 'No'. It's best to check that we play the kind of music that you'd like at your wedding before you book as we invariably pick our setlist on the night according to the crowd in front of us in order to maximise the number of people of your dance floor. We play over 120 weddings each year so we know what works! If you'd like to pick the tracks for the disco section, that's absolutely fine.
Do You Carry Lighting & PA Equipment?
Yes, we carry a high end quality sound system which is loud enough to fill most wedding and party venues for numbers of up to 250 and we also provide standard stage and disco lighting. We aren't able to bring our own stage but we are perfectly happy to play on the floor.
What Kind Of Power Do You Need?
We need 3x 13amp (standard) plug sockets and we draw approx 3.5kW of power.
Are Noise Limiters An Issue?
In honesty, they're not ideal but we've found that more and more venues now have them installed so we've learned to deal with them. What's important is that we know in advance so we can make sure the equipment that we bring is geared for a venue with a limiter.
We certainly are! Most our hotel venues insist upon it so we have £10,000,000 public liability insurance.
Will Your Equipment Have PAT Certificates?
Yes and we're happy to email them to the venue in before the event with our insurance!
We can always take requests for the Disco set but we're not able to learn specific requests for the band set unfortunately, simply because of the amount of events we play. 
Do You Have Any Other Requirements?
All we ask is that you're able to provide soft drinks and a meal for each member of the band. If there's an evening 'buffet', that normally means letting us join in with that.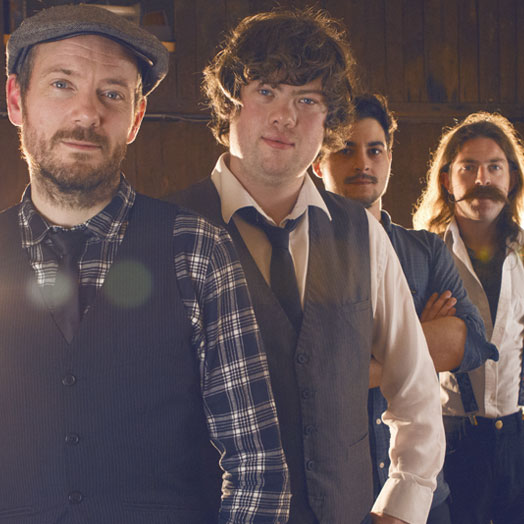 Check Pricing & Availability
There you have it! If you would like to get in touch to check our availability and our pricing for your event date, please get in touch using the form below!
© Copyright 2019 - The Folklore