-
The Original Mumford Style Wedding Band
Imagine a two hour set of classic party anthems with a Mumford-esque, foot stomping, hoedown vibe. imagine every single one of your guests dancing the night away, singing their hearts out and demanding 'one more song' as the night draws to a close….imagine 'The Folklore' at your wedding!
Get a FREE Quote
Watch The Folklore in Action
Check Pricing & Availablity
Make Your Wedding The Ultimate 'Hoe-Down'
"Unique" – That's the best way to describe the band! You know that you need classic songs that everyone knows but you don't want the same old version of Mr Brightside, Sweet Home Alabama and Uptown Funk. Instead, you want them but with a twist? Something that will make your guests 'stomp' all night and not want to leave the dancefloor? No problems! The band add a Folk, Festival and Mumford flavour to those classic hits and deliver a fantastic 2hrs of live, uncompromised floor filling 'bangers'! Add to that a whole host of other benefits and 'The Folklore' are the perfect choice for your special day!

Disco Service
Enjoy our complimentary disco service before, between and after our live sets

Payment Plans
Enjoy flexible, interest free, no credit check, payment plans

Hard Copy Contract
Rest assured that your big day is in safe hands with a formal contact to secure your booking
Get a FREE Quote Into Your Inbox Within Minutes!
Every aspect of the band's operation is tailored to ensure the fulfilment of one, single objective and that's 'making the entertainment on your special day, a complete success'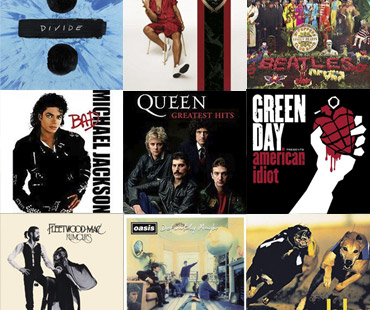 The Songs
Monster hits with a "Folk Flavoured, Foot Stomping Edge"
2 Hours of Live, Raw, Hoe-down, Floor Stomping Anthems from the likes of Ed Sheeran, Queen, Oasis, Kings of Leon, The Beatles, Mumford & Sons & more…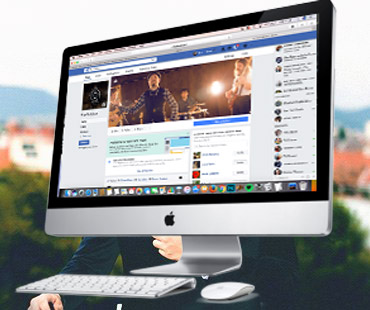 Facebook
Keep up to date with the band's 'antics' with their  Facebook page.
See latest photos, videos and more from the band as they travel around the UK performing at weddings and parties.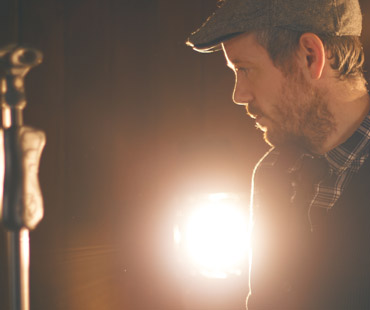 Afternoon Options
Add a 60 minute afternoon set to your booking from as little £399.
The band offer a duo or quartet option with a repertoire that includes hits from the likes of James Bay, Ed Sheeran, Taylor Swift, Jack Johnson, James Blunt and more…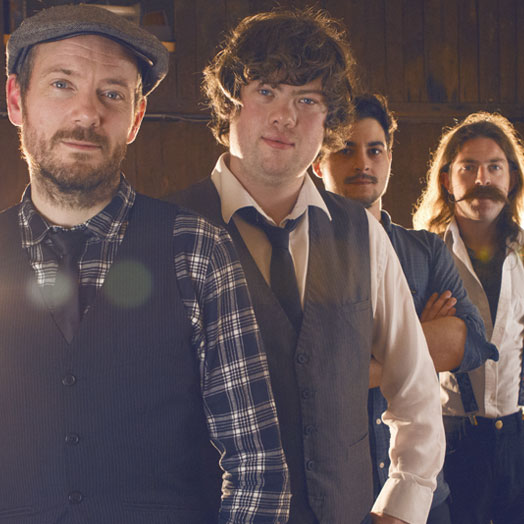 The Folklore are undoubtedly one of the best wedding bands in the UK. But don't just take our word for it… take a look at what our previous clients had to say!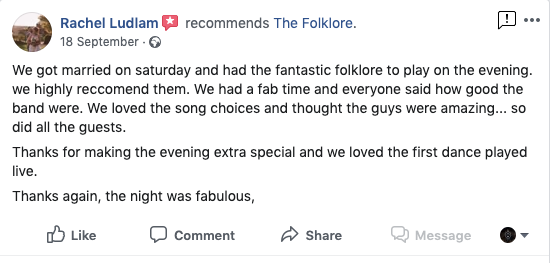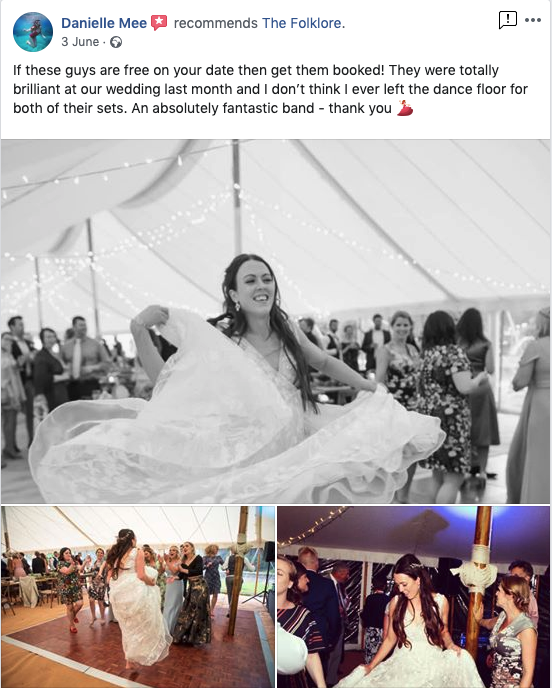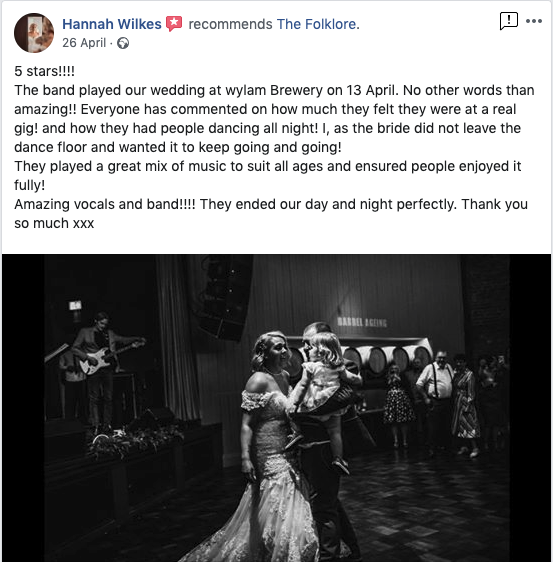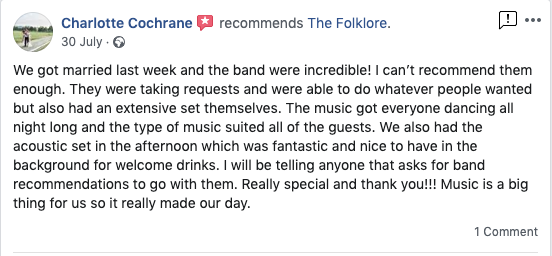 Check Pricing & Availability
There you have it! If you would like to get in touch to check our availability and our pricing for your event date, please get in touch using the form below!
© Copyright 2019 - The Folklore